Since the 19th century, Marques del Atrio has been a Rioja tradition.  From the early days of being local farmers supporting the community to the modern days with some of the most advanced techniques to wine production.  Now in their 5th generation of the family business, they continue to drive quality Rioja wine to over 30 different countries whilst keeping the same core values that started their journey!
Family traditions and quality have seen the winery become a leading winery in the Rioja region.
Official wine brand of La Liga
For 5 successful years, Marques del Atrio have a successful relationship with football and wine.
Dating back to 1899, this family have grown into a number 3 Rioja Bodega and in 2003 completed construction of the amazing Atrio winery.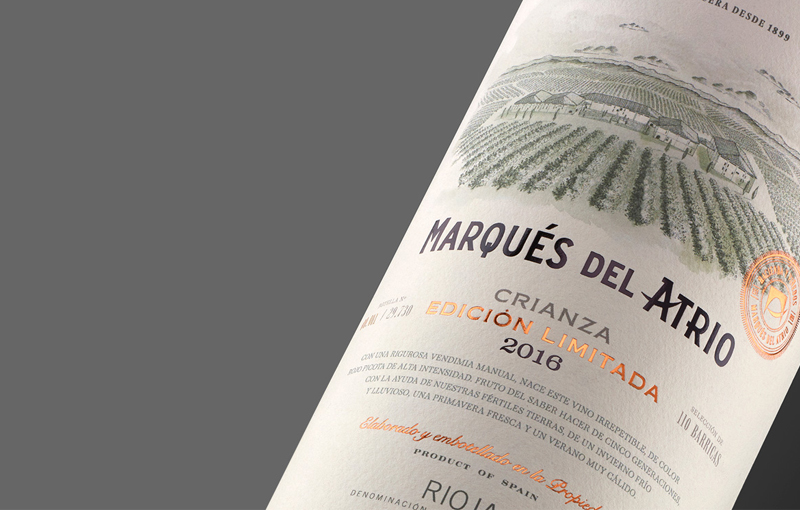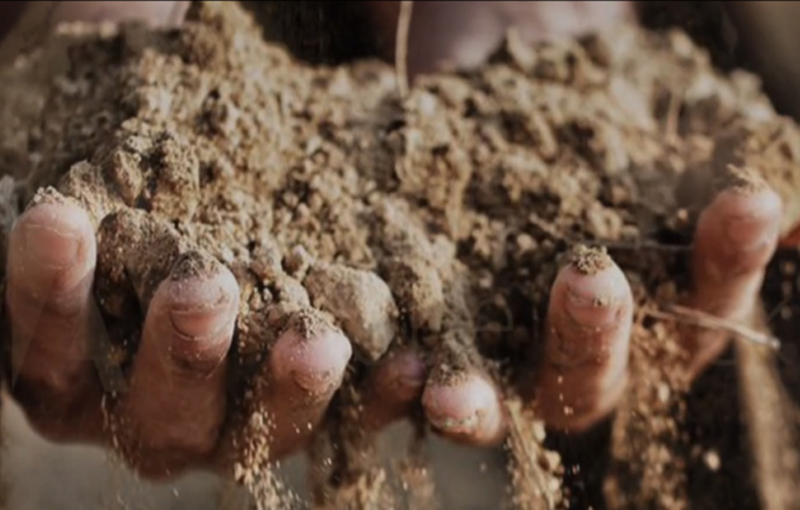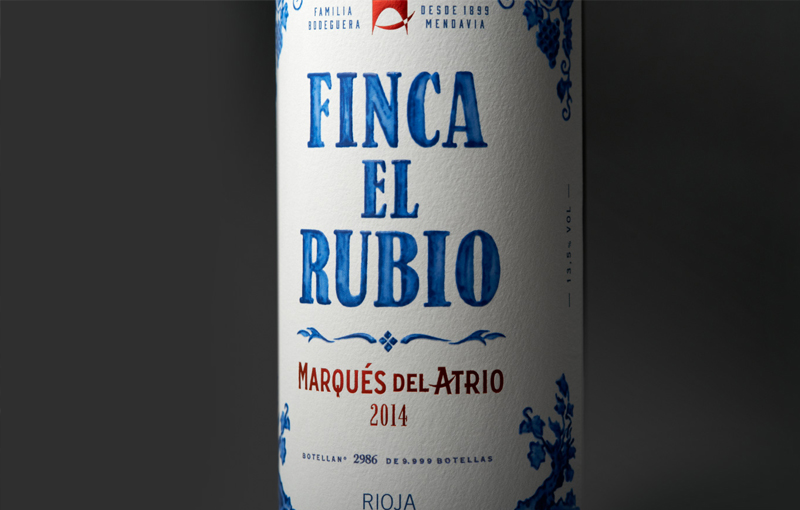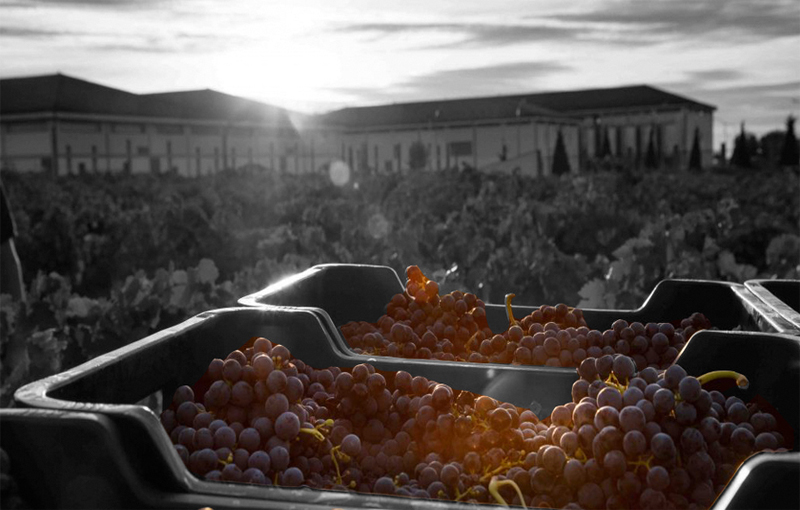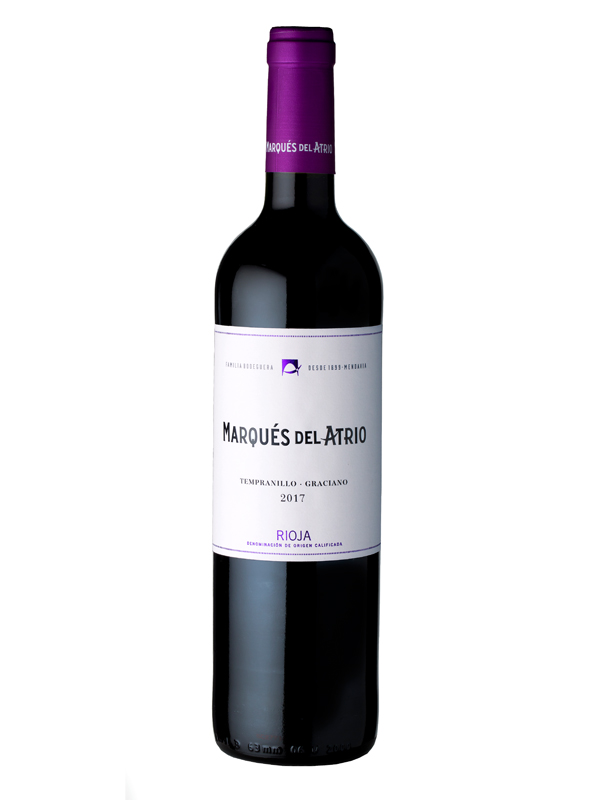 Tempranillo
Rioja
This wine is classic Rioja with no oak.  Full of fruit that is has been developed to suit a UK consumers profile.  Its beautiful throughout and very well priced in the Rioja market.
Punchy ripe fruit makes this wine an approaching wine for Rioja that is surprisingly bold on the finish.  Great layers throughout that would certainly complement a Sunday roast!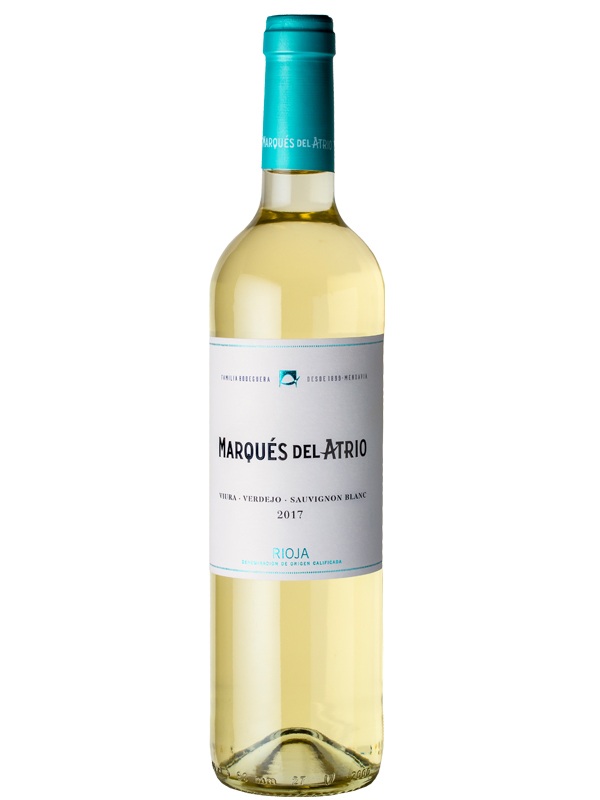 BLANCO
Rioja
This crafted white wine is so well structured its hard to understand why it doesn't rival the reds.  The layers are very consistent on the nose as well as the palate and finish.  Its primary fruit is carried into a creamy mid palate that offers the Sauvignon crispness to give a outstanding white.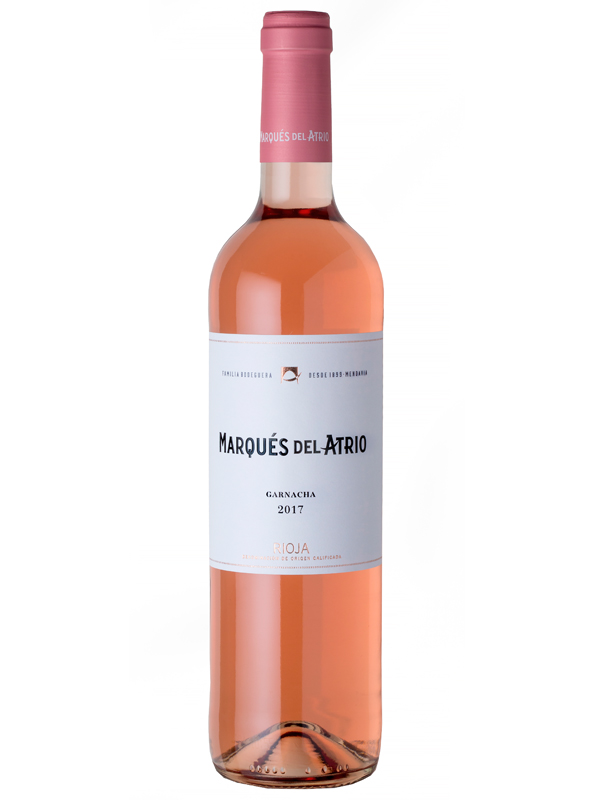 Rosado
Rioja
Short skin maceration and gentle pressed. The clean and fresh must is fermented in stainless steel tanks at low temperature (15-18ºC) using selected yeast.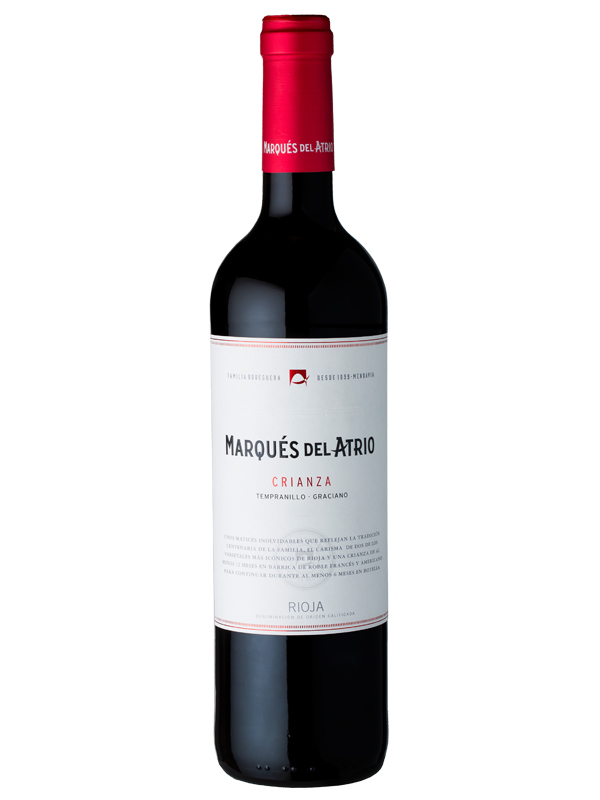 crianza
Rioja
Crianza is like heaven wrapped up in in a duvet and placed in a bottle!  The blend of punchy fruit characters with the subtle undertones of 12 months in oak barrels helps give this wine the texture, length and roundness of any aspiring palate.  Elegant, beautiful and well structured.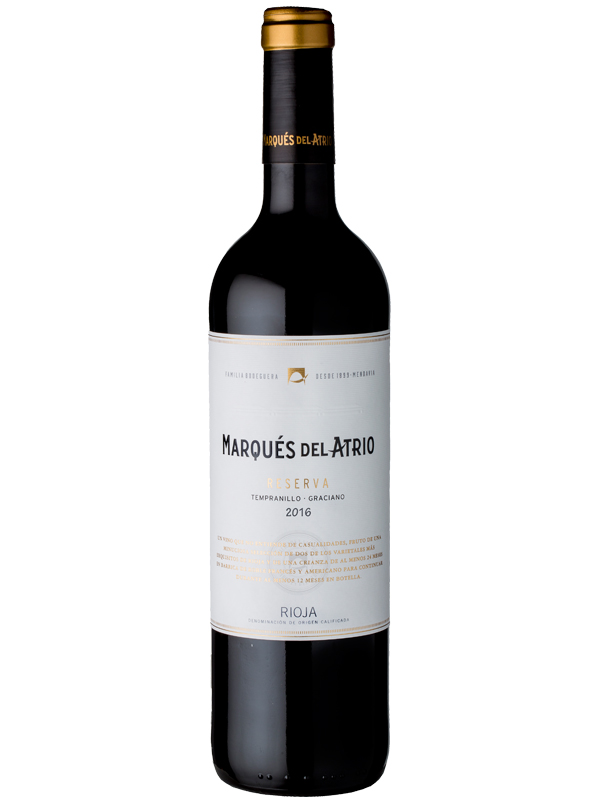 reserva
Rioja
This wine is one of the most consistent, well crafted Rioja's in the Atrio range.  Its texture and balance certainly gives it a step up to the Crianza which recently achieved 92 points by Suckling, yet this wine offers more complexity which on the finish is long, soft and rounded.  Classic Rioja, classic oak, with a notch up on the volume!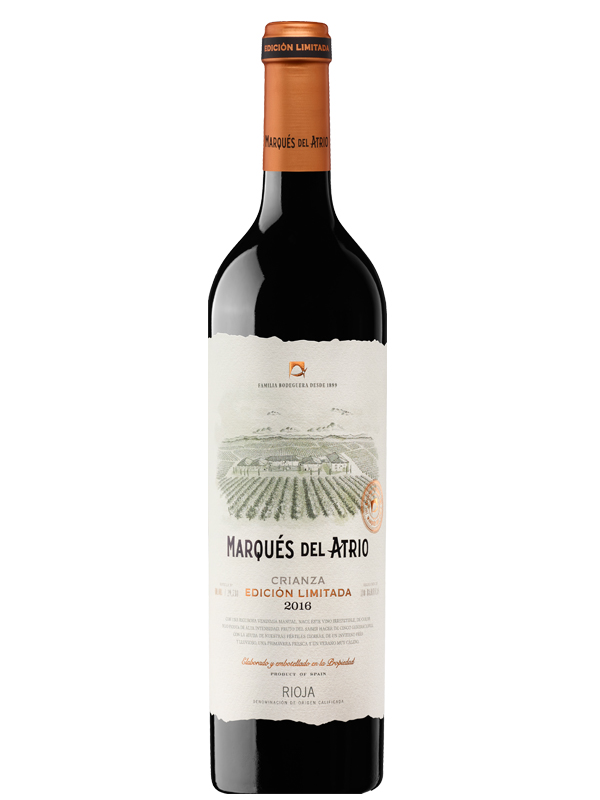 edicion limitada
Rioja
This is like the baby brother to Finca el Rubio.  Its limited edition comes from certain vintages that produce outstanding quality from the plots close to the winery.  A blend of Tempranillo and Graciano, this wine is hand selected grapes finished in 225 litre French oak barrels.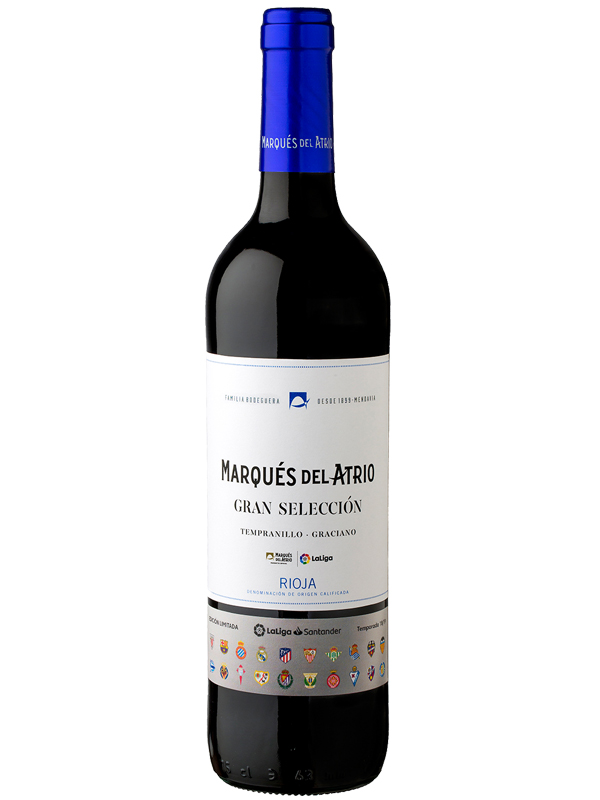 gran seleccion
Rioja
The official wine of La Liga football in Spain!  This is a complex wine that carry's a note similar to Crianza with small ageing properties , yet its finish is well fruit driven.  The balance of quality but not overpowering is evident with this wine.  A bit like a Barcelona free kick!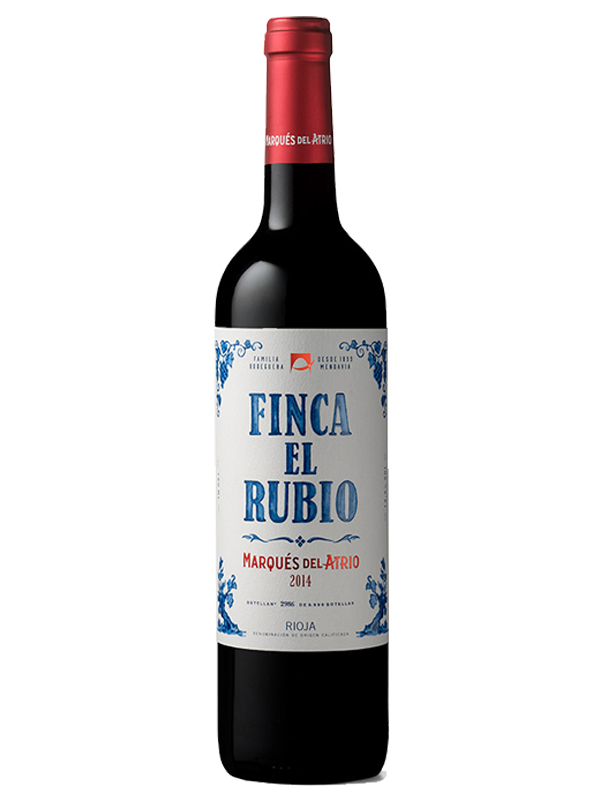 finca el rubio
Rioja
This is the winemakers secret blend.  Declassified as a Joven, this wine is actually a blend of wine that has been in oak for around 10 to 14 months and then rested in the bottle for a further 8 to 12 months.  Picked from the single most elegant plot from around the winery, its reach can only be truly appreciated in the 10,000 bottles produced each year.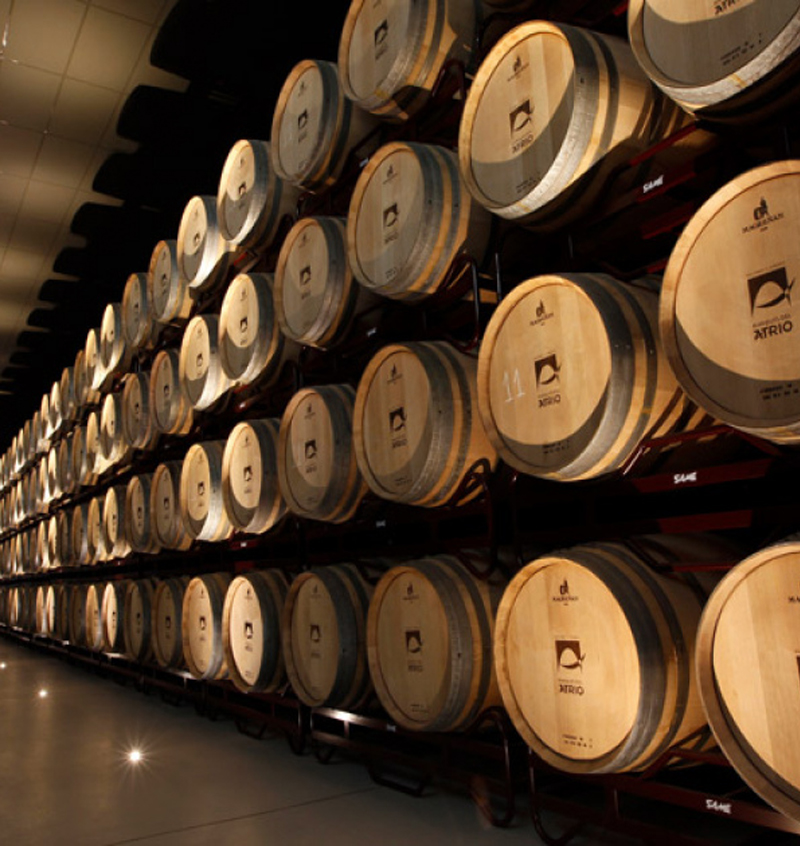 The People behind the wine
The family of Marques del Atrio are in their 5th generation of the Rivero family.  The global partner to Faustino Rivero Ulecia, this Mendavia winery has helped the family growth to over 25m bottles per year in total.  Now headed by Jorge and his brother Manuel, the wine is as good as it was back in 1899!